Publications
Publications Overview
The Publication menu allows you to view the publication files created in the main client. There are five publication formats supported by BI Office:
For more details regarding the creation of publication files, see the main client help.
NOTE: This menu is available for Publication license holders only.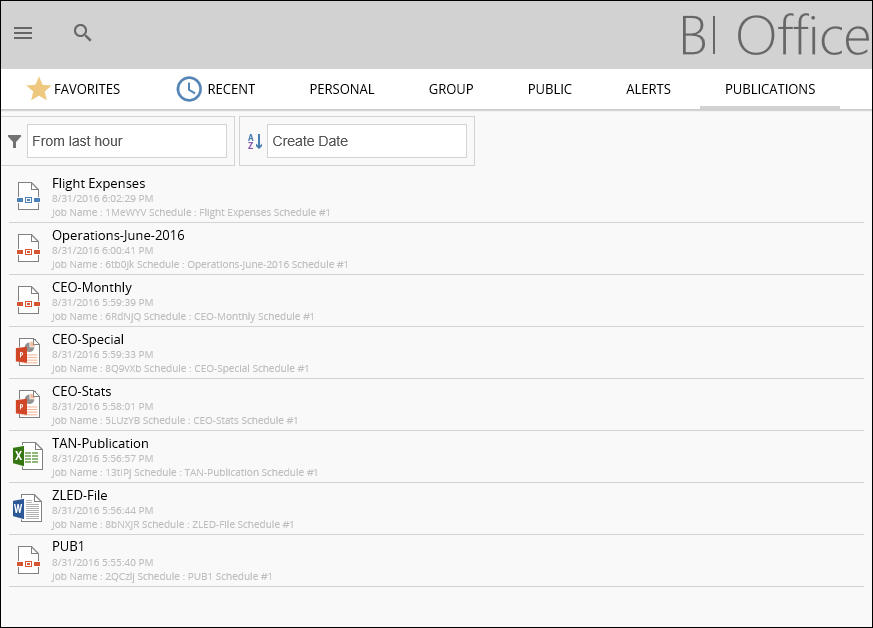 Time Filter
You can filter publications using any of the following time periods.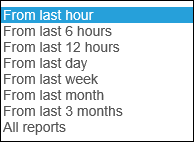 Sort Key
You can sort publications based on any of the following sort keys.

Home | Table of Contents | Index | User Community
Pyramid Analytics © 2011-2022