Hamburger Menu
The Hamburger Menu (three lines) at the upper left of your screen contains the following commands.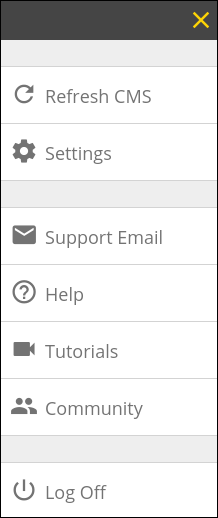 Refresh CMS
Refresh the entire CMS display based on the latest content to be saved in the main client.
Settings
Change the display language.
Support Email
Send email to Pyramid support.
Help
Open the help system.
Tutorials
Access the BI Office tutorials.
Community
Access the BI User Community.
Log Off
Return to login screen.
Return to login screen.
Home | Table of Contents | Index | User Community
Pyramid Analytics © 2011-2022