Demo Access
To gain demo access to the lite client, follow these steps.
STEP 1
To begin, click the Get Demo Access button in the Settings Screen.
STEP 2
Enter your email address for the sending of a verification code.
STEP 3
Enter your first and last names for verification purposes.
STEP 4
Open your email to receive a verification code.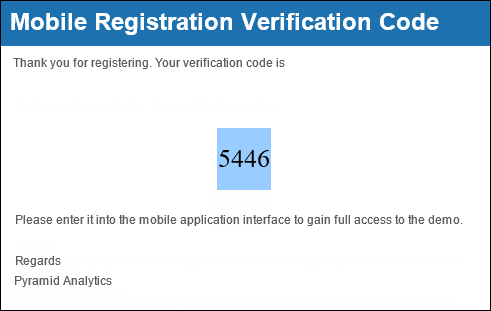 STEP 5
Type in your verification code and click Verify to open the lite client.
STEP 6
The lite client opens and FAVORITES are displayed.

Home | Table of Contents | Index | User Community
Pyramid Analytics © 2011-2022