Data Discovery
Tap a report to display it in Data Discovery, as shown below.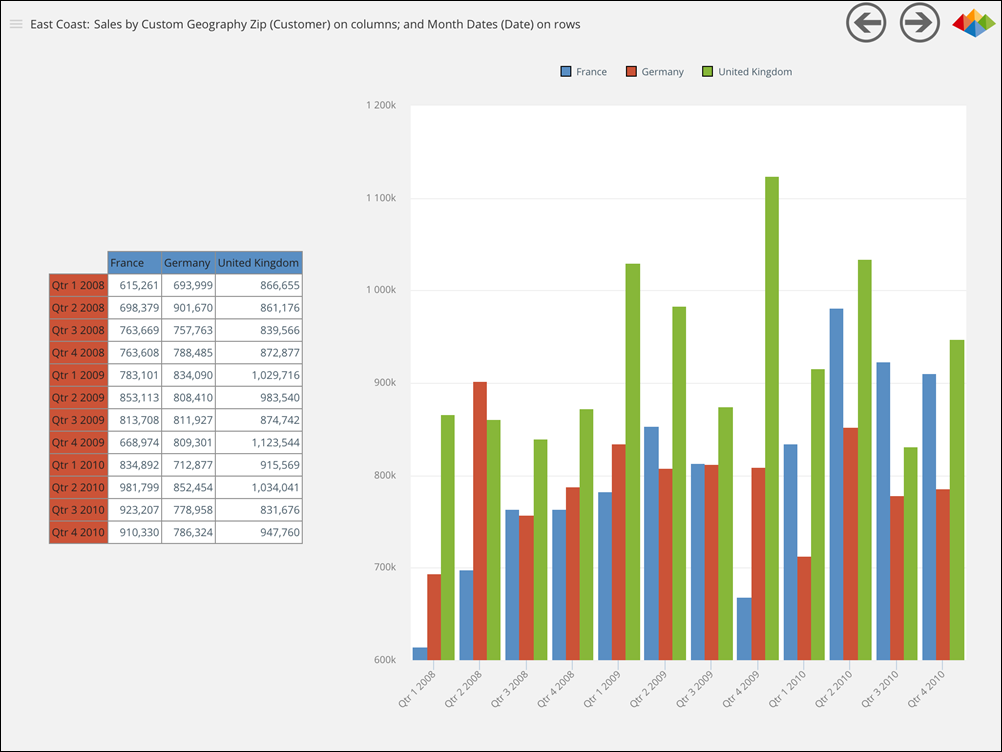 Arrows
Use the left/right arrows to navigate between the various reports in the book.
Pyramid Menu
Click on the Pyramid icon to access the Pyramid Menu commands.
Context-Menu Commands
Click any grid cell or graphic element to display a list of context-menu commands, as shown below.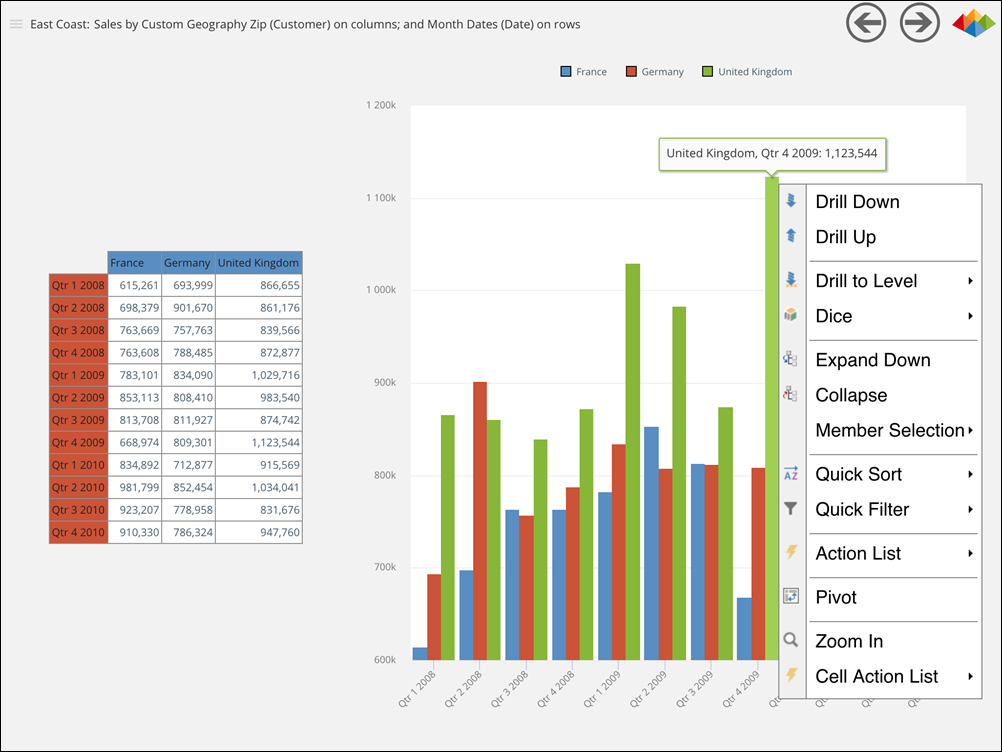 Home | Table of Contents | Index | User Community
Pyramid Analytics © 2011-2022