License Renewal Process
The license renewal process involves:
NOTE: Support & Maintenance fees must be up to date before we can process the renewal.
NOTE: If you have not received the Support & Maintenance invoice, please contact licensing@pyramidanalytics.com.
1. Click the "Maintenance Renewal" button in the "Client Licenses" tab.

2. In the pop-up dialog box, choose "Generate Renewal File" (indicated with the red arrow).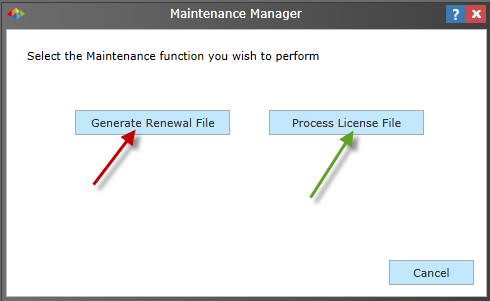 3. Another pop-up box will appear with a green check if successful. Click on "Link to File" button to download and save the .palm file.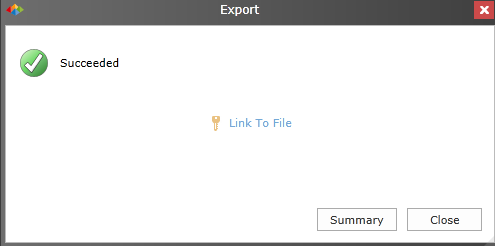 4. A window will appear at the bottom of the screen asking if you want to open or save the License.palm file. Click "Save As" and select the save location from your local drive.

5. Send the local file to Support@pyramidanalytics.com.
6. The Pyramid team will approve and then provide a processed renewal .palr file.
7. Upload the License Renewal file sent from the Pyramid team by clicking on the "Process License File" button in the first dialog box (indicated with the green arrow).
Home | Table of Contents | Index | User Community
Pyramid Analytics © 2011-2022