Adding Content to Publications
Analytic content needs to be added to the document canvas to build out a publication template. See below for adding assets to templates.
Adding Content
The content tree houses all existing reporting content built previously in Data Discovery.
Open the tree, select a book in the top panel (blue highlight below). Then select a report in the bottom panel.
Within the report, select the report component you want to add to your document template.
Drag and drop the item on to the canvas. Use the frame handles (green highlights) to size the element.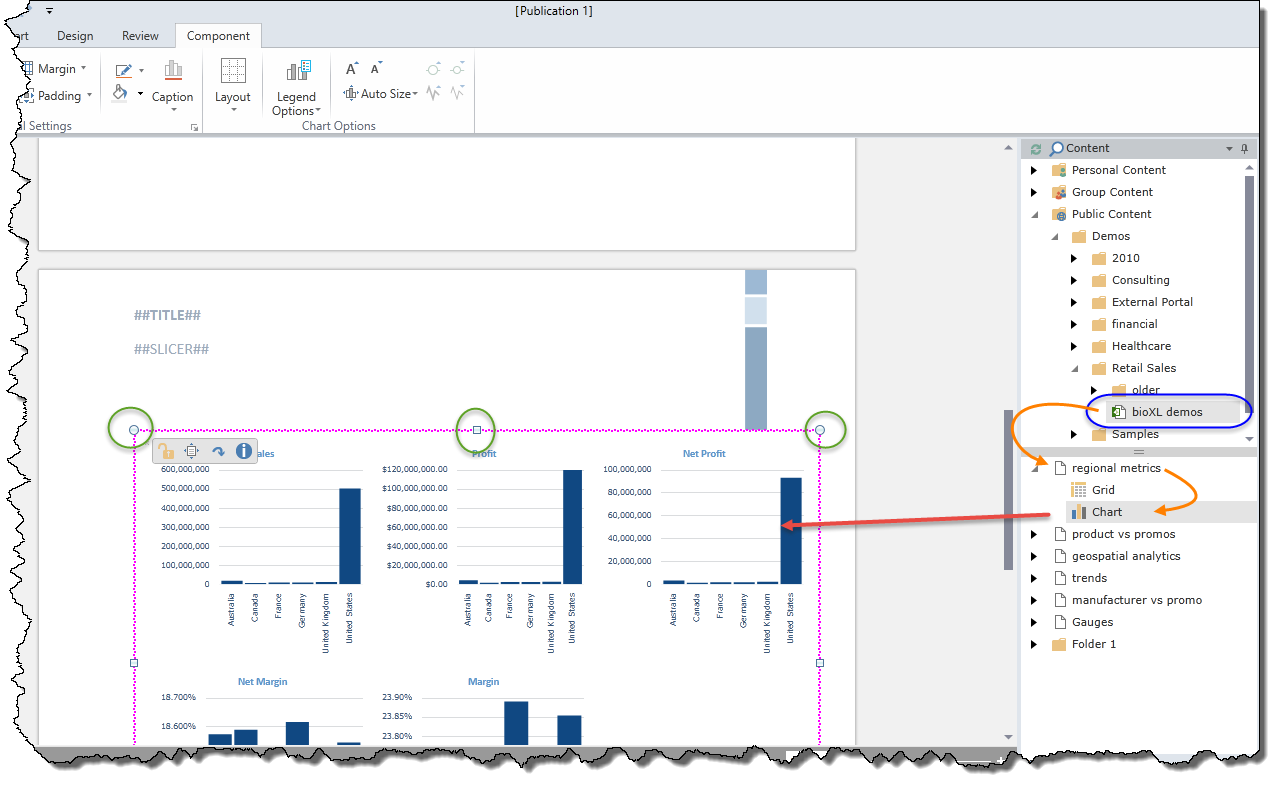 Within the element frame is a small quick menu (shown below in orange highlight). The quick menu allows you to:
Lock/Unlock Control - disconnects panel from live data for easier editing of the overall template. (See "Auto Locking" below).
NOTE: Once a component is locked, its border changed from magenta to gray.
Toggle Auto Sizing - this will attempt to set the font sizing of the element to an optimal setting for the size of the frame for the given content type.
Reload Component - this will reload the underlying content item and reload its original settings and reflect any updates in both query and styling.
Metadata Info - a popup window showing meta data of the component (data source and location in the content system).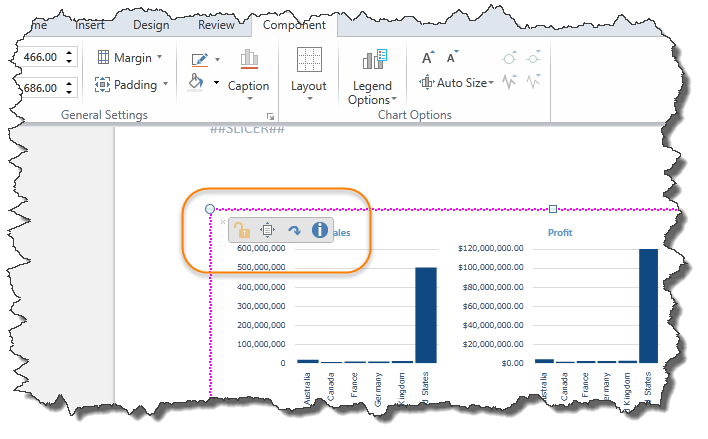 Auto Locking
The auto lock will automatically "lock" items for the user as the document is scrolled and the component is removed from the viewport on the screen.
Locking is useful for making the document editing process quicker and more fluid.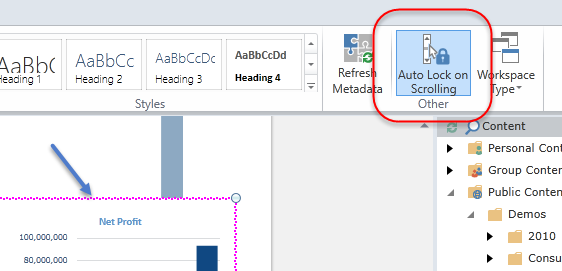 Adding Assets to Publications
Adding assets to publication templates is similar to content.
Open the Asset tree on the right side of the interface. Expand the asset folders.
Drag and drop assets from the tree onto to canvas.
NOTE: Only uploaded raster and vector image assets can be added to a publication. General assets and dynamic assets cannot be added.
Home | Table of Contents | Index | User Community
Pyramid Analytics © 2011-2022