Global Variables
Often, users prefer to insert a static value or "variable" into one or more slides in a story board. This functionality is delivered through "Global Variables" button, which applies a created variable or static values "globally", to all slides in a given deck.
NOTE: Global Slicers are similar to global variables, except they are based around data driven value selections.
Visibility
Global Variables generally appear on all slides, but will not affect slide content/queries until they have been setup to 'interact' with each content item. To hide a global variables on a slide use the hide/show button on the home tab.
Global Variables Settings
The settings and instructions described here explain the capabilities and process of Variables in general - which apply to Global Variables as well. Review the Variables page before creating your Global Variable.
Adding Global Variables
To add a global slice to a dashboard deck, click on the "New Global variable" button in the home tab. A wizard will appear: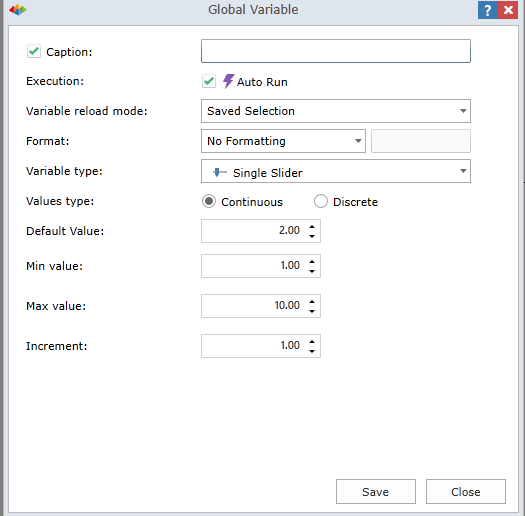 Once you make your selections, press "Save". (For detailed instructions, refer to the Variables page).
On completion, the Global Variable will be added to the top of every slide (as per image below).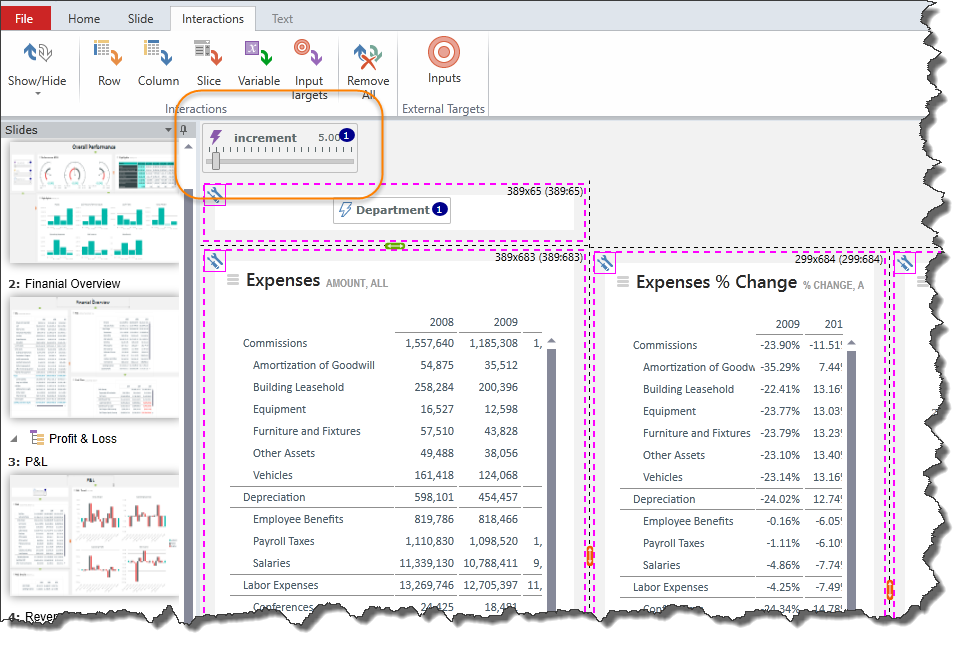 Global Variable Context Menu
Right clicking on the global variable in design time will expose a context menu:
Global Variable Options provides an interface for designing how the variable values list is constructed and how it looks and operates. See here for more.
Move Up, Down and position dialog provides access to slicer layout options.
Duplicate global variable creates a copy on the slide
Hide Global variable provides a context driven switch similar to the show/hide button on the home tab.
Delete removes the global variable from the entire story board
Wiring up Global Variables
Once a Global Variable is positioned on the canvas, you can "wire up" its interactions to existing content. Without the interaction, the Global Variable will not change any of the other content items on screen.
Wiring up a Global Variable is identical to the interaction creation process for all content in the Story Board. See interactions for more.
NOTE: Global Variable Interactions are lost if the Global Variable is repositioned on the canvas.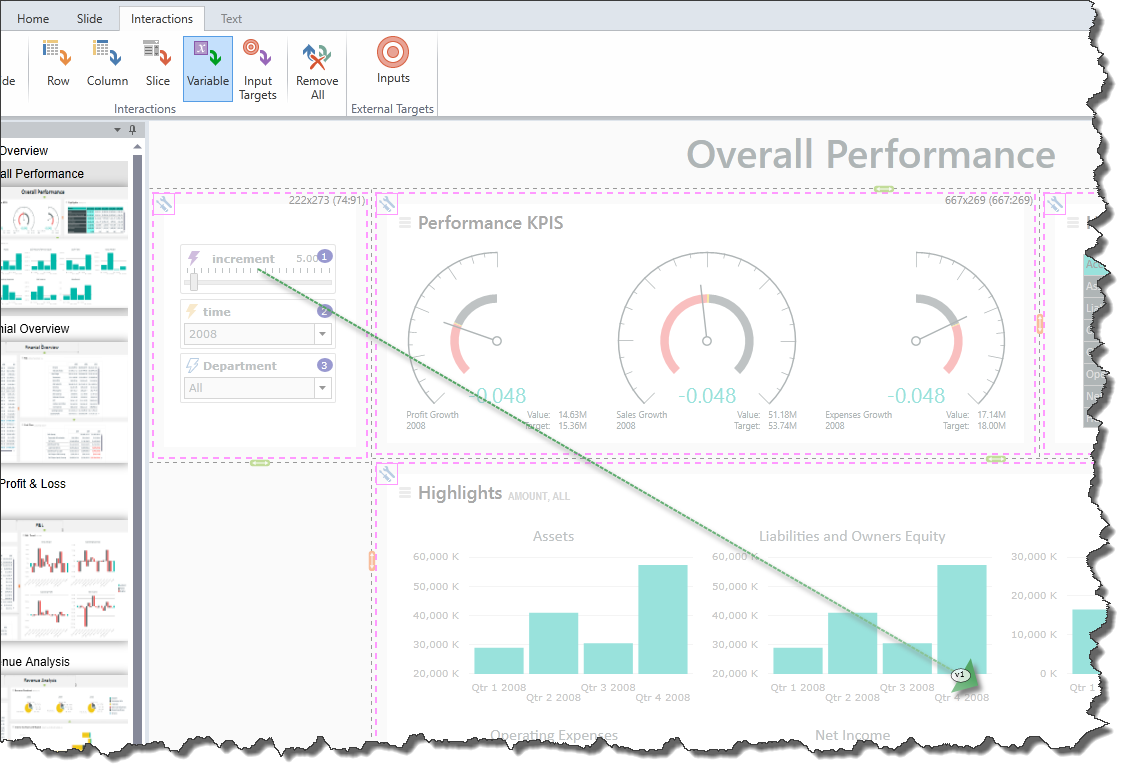 Home | Table of Contents | Index | User Community
Pyramid Analytics © 2011-2022