Asset Templates
Asset templates provide a convenient mechanism to save general assets settings for future use. This includes templates for buttons and text - where the settings need to be re-used in other slides or dashboards.
Adding an Asset Template
To add an asset template, simply right click on the asset and choose "Create as Template' from the context menu. The user will be prompted to supply a name, description and designation of whether the asset template will be public or private. Once added, the templates will appear in the asset tree.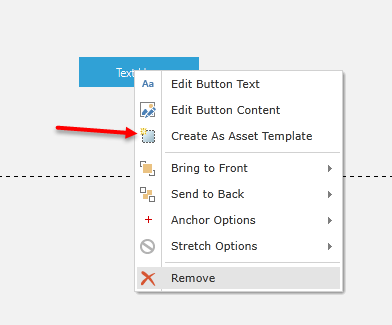 Home | Table of Contents | Index | User Community
Pyramid Analytics © 2011-2022