Using Power BI Content
To build composite story boards of Power BI content, use the story board Power BI embedding feature, described below.

For more see the video tutorial.
Embedding Power BI
If you have the "Publish to Pyramid Analytics" feature in your Power BI Desktop, you can publish Power BI content to BI Office.
If you do not have the "Publish to Pyramid Analytics" feature in your Power BI Desktop, you can import Power BI files (*.PBIX) using the content management system.
Now start a new Story Board in BI Office from the Start page, or open an existing Story Board (green arrows below).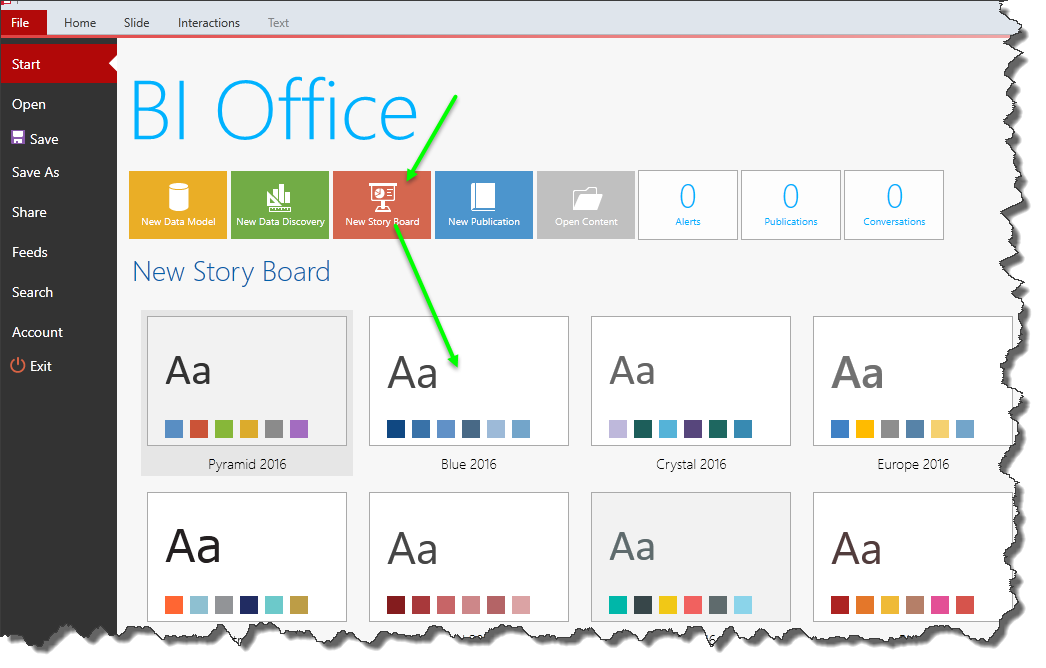 From the content tree in Story Board, drag and drop Power BI content onto the slide in the dashboard page.

Power BI content will usually be under the folder "PBI" or "Power BI".
Clicking on the Power BI book, will expose the contents of the book in the bottom panel (orange arrow)
Drag entire pages (blue arrow) or page components (green arrow) on to the slide canvas (purple arrow)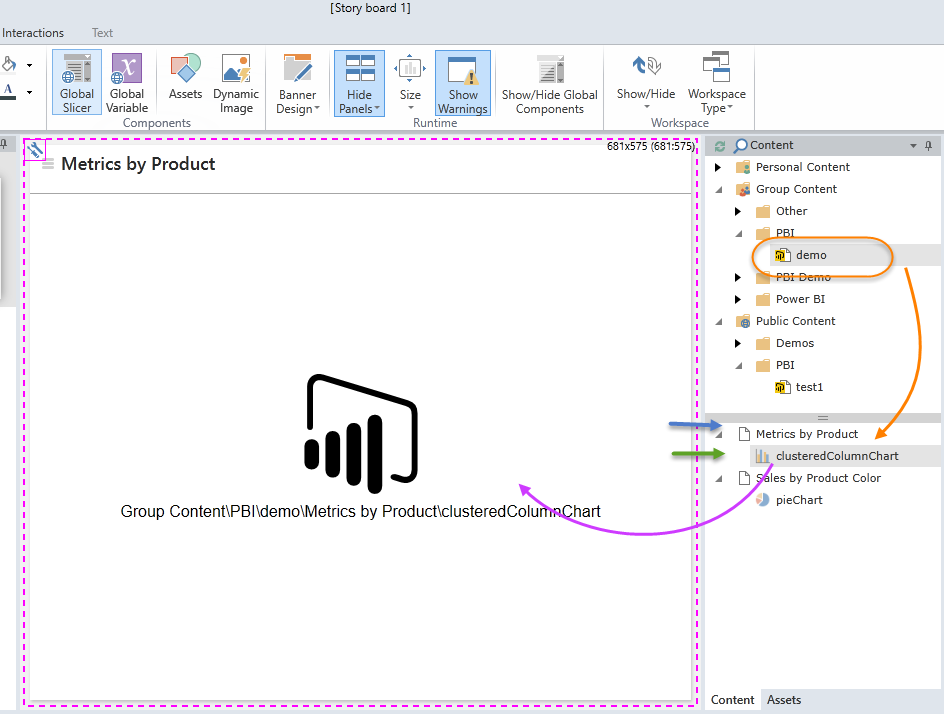 In the next phase, we will add story/dash board slicers. For details on creating (global) slicers, click here.
Use slice interactions to slice Power BI content using an existing slicer in BI Office. For more details on using interactions, click here.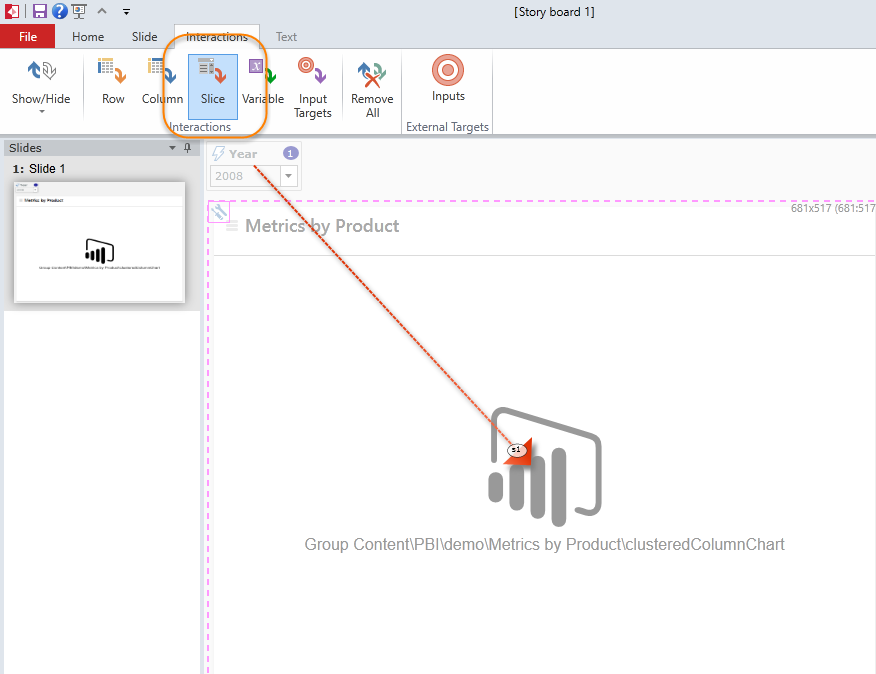 Continue to add more content as needed. This can include native BI Office analytic content and other BI Office assets like web pages, SSRS reports, text, graphics and buttons..
Launch the Story Board to view the slide and embedded Power BI content. Change the slicer to interact with the data in Power BI and elsewhere.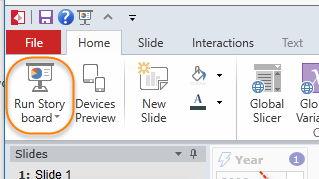 WARNING: Power BI is not memory efficient. Do not put too many Power BI objects in a slide to avoid client memory problems. See tips below for managing memory.
Home | Table of Contents | Index | User Community
Pyramid Analytics © 2011-2022