Quick Excel Modeling
Click the Add Excel button in the Data Discovery/Modeling tab to open this dialog.
Use this dialog to add a new Excel file to the current data model, as described below.
Upload a single Excel file from the local computer. Or alternatively, specify an Excel file in a shared folder.
Select the desired Excel sheets to use (optional).
Edit relationships (optional).
At the end of the process, control is returned to the Data Discovery/Modeling tab.
Example of Excel File Upload
Click Browse and select an Excel file.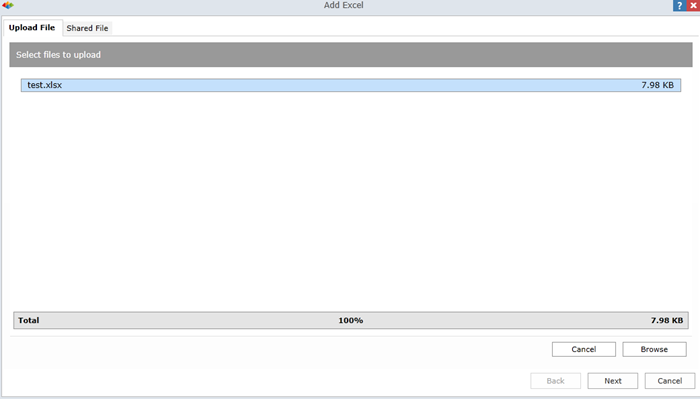 By default, all sheets are selected. The user can deselect sheets in the left-hand column and can also edit relationships in the right-hand panel.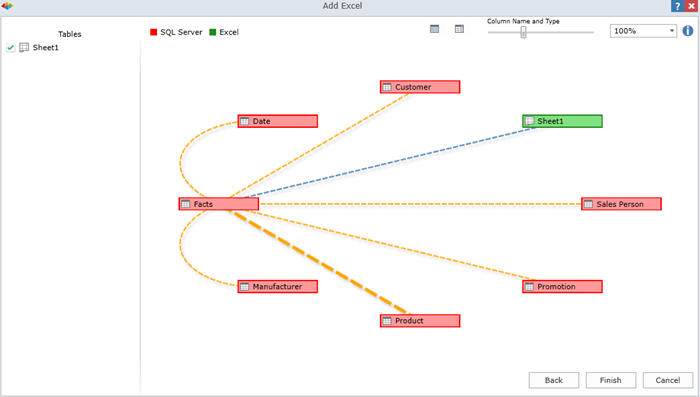 Home | Table of Contents | Index | User Community
Pyramid Analytics © 2011-2022