Variables List
Click the Variables List command in the Data Discovery/Analytics ribbon to display the list of variables for the current report.

An example is shown below.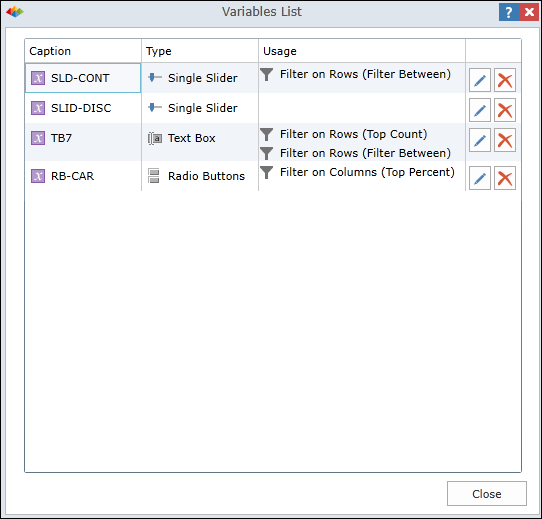 Caption
The name of the variable.
Type
The variable type can be:
Slider (Continuous or Discrete)
Radio Button
Text Box
Usage
Shows which functions make use of the variable. If more than one function makes use of the same variable, both functions will be listed (as shown in the "TB7" example above).
Edit
Click the Edit icon to open the Variables dialog and edit the variable.
Delete
Click the Delete icon to delete the variable from the report.
Home | Table of Contents | Index | User Community
Pyramid Analytics © 2011-2022