New Story Board
The "New" Story Board launch panel allows you to pick a starting story board design theme for your new story/dashboard.
1. From the Start page in the backstage click the red "New Story Board" button.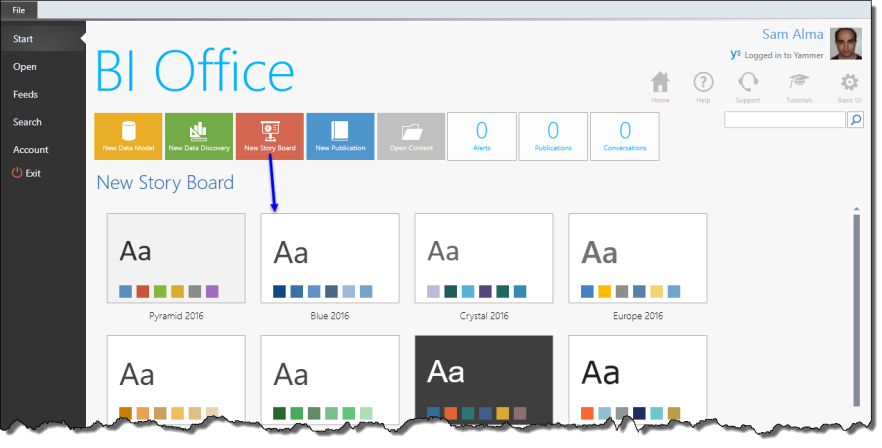 2. A variety of design and theme options for the new story board will be presented.
3. Select the desired template to launch a new session in the Story Board Designer.
Home | Table of Contents | Index | User Community
Pyramid Analytics © 2011-2022