New Data Model
Depending on your user licenses and access rights (as configured by your administrator), you will be able to create your own data models for subsequent analysis in the Data Discovery tools.
Quick Instructions
Follow the instructions below to get up and running fast with your data model.
1. From the Start page in the backstage, click the yellow "New Data Model" button, as shown below.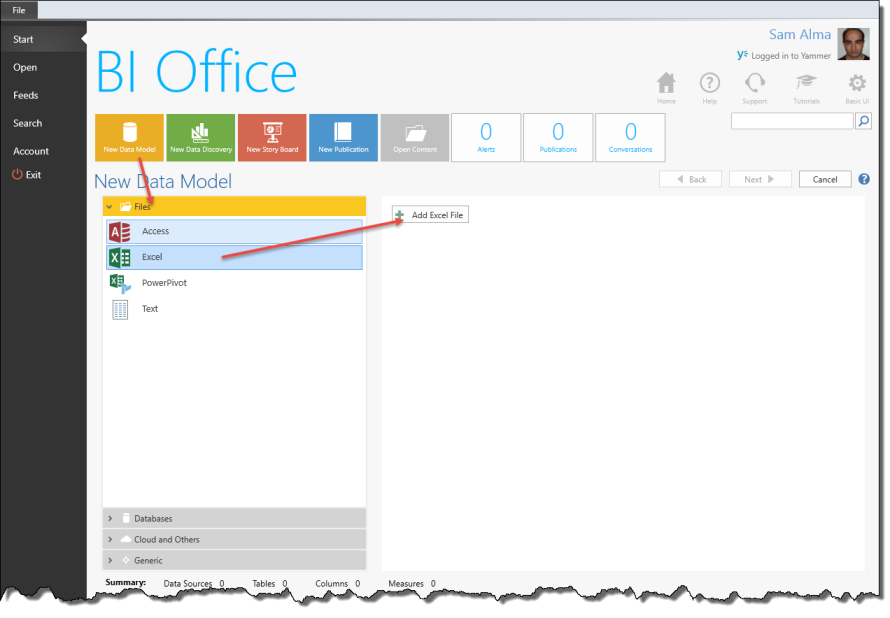 2. In the next screen, select one or more data sources using the list on the left-hand side.
3. Complete the next several screens to choose the right settings for your model.
4. Finish the data model definition and process it. Once complete, the model will be available for the current and future sessions.
5. You will then be launched into the data discovery module.
Home | Table of Contents | Index | User Community
Pyramid Analytics © 2011-2022