Datasource Changer
To meet the demands of a changing enterprise deployment framework, BI Office includes several techniques for moving content around the framework. The ability to Export/Import is one of these items. Another, is to effortlessly move content from a development folder to a product folder on the same server. In either scenario, the ability to change the data source behind the reports is crucial.
To change the datasource, users right click on the item and choose "Datasource Changer". They are presented with the dialog below.
On the top left, users can select which connection string they wish to change from the drop down.
On the right, users can point and click at the new datasource that will be used.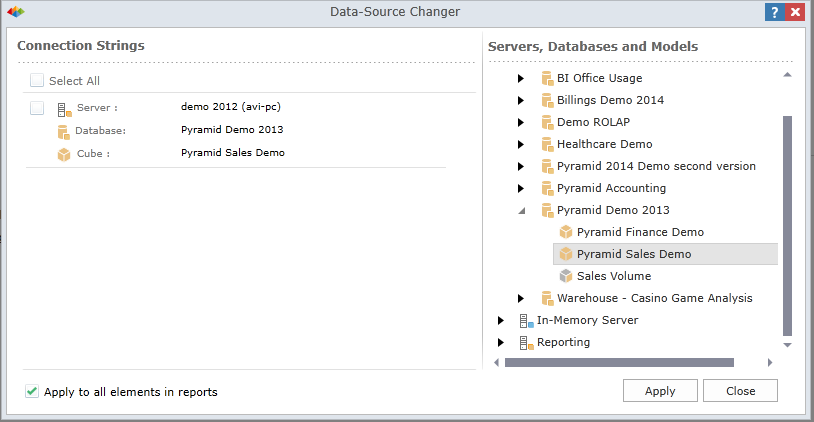 The "Apply to all elements" checkbox will force the changes to all custom business logic elements embedded in the targeted content item.
Home | Table of Contents | Index | User Community
Pyramid Analytics © 2011-2022