Content Listings
The various content listing provides convenient short cut listings of all the content items you have been given access to.
More detail on some of these items is available here.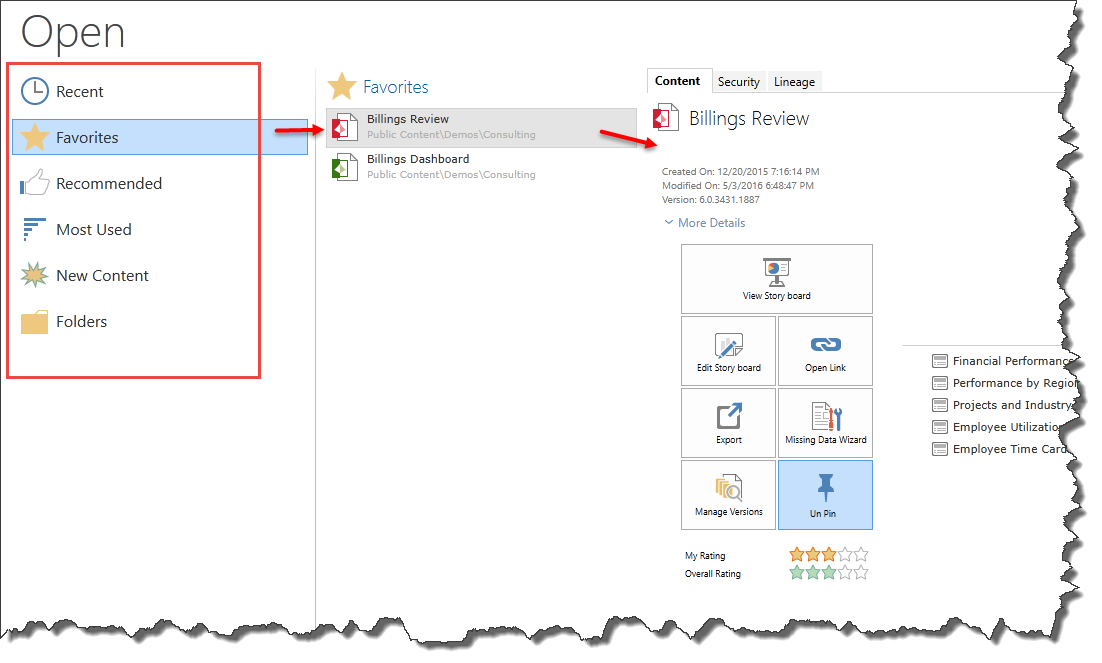 Listings Interface
Once a listing type has been clicked (red highlight), users are given the contents (middle panel) followed by the metadata tabs for the currently selected content item. The metadata functions and capabilities are identical to the main interfaces presented in the standard folder tree as described here.
Home | Table of Contents | Index | User Community
Pyramid Analytics © 2011-2022